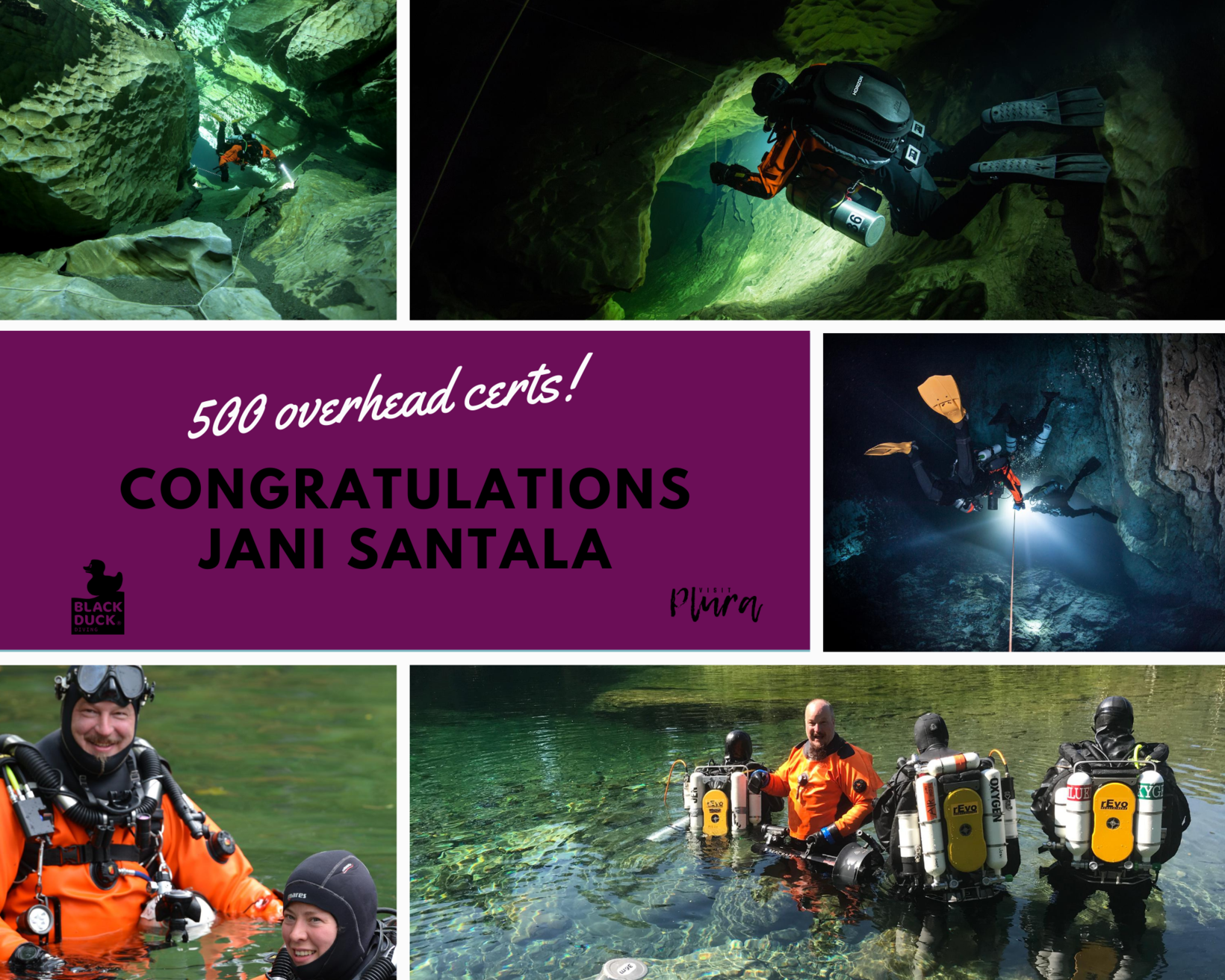 500 overhead certifications!

We are happy and proud to announce that our Chief Instructor Trainer Jani Santala has now issued more than 500 cave and mine certifications! It is safe to say that he is one of the instructors in the world with the most experience from cold water cave diving!🙌

Since he started diving in 1988 he has been gaining experience from all over the world. When he is not diving and teaching in Plura he prefers traveling to countries around the world that has diveable caves or mines. In France the Lot region is a favourite, in Budapest there is a cave called Molnar Janos under the city center, in Finland there is the Montola and Ojamo mine, the Opal mine in Slovakia, Orda gypsum cave in Russia and much much more.

The wide range of experience makes him the perfect man to hire for running operations in a destination like Plura. The cold water in combination with the overhead environment makes it a challenge even for experienced divers. The beauty of the cave makes it all worth it though.

Jani is Instructor Trainer to the highest levels for both TDI and SSI. He is also rEvo Instructor trainer and Triton instructor. He teaches CCR Cave on the following units: rEvo, Triton, JJ-CCR, T-Reb, Inspiration, Poseidon, Megalodon.

Do you want to take a course or need some guidance on gear or dive sites? Send us a message!
Training on all levels available, usually the schedule is filling up 6 months ahead, so be quick 🙌